Diane Doiron, CLU chairs the Planned Giving Committee. Marilyn Anticouni, Esq., Michael Bergquist, JD, CFP, Dennis Forster, CFP, Joseph Green, Esq., Suzi Schomer, and Joe Lanza, CPA serve as committee members.
Since 1982, under the guidance of a premier group of volunteer estate and financial planning professionals, United Way has offered a variety of techniques which are individually tailored to meet the philanthropic desires of our donors. These gifts provide perpetual support for United Way of Santa Barbara County's unique and innovative programs and improve the lives of children, families, and seniors in our community.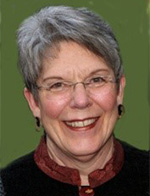 Diane Doiron, CLU of Doiron Financial Associates has served on this committee since 1983, and as the Chair of the committee since 1992. She has been in the insurance business since 1974 working with individuals, families, business owners and professionals in the areas of risk management, Estate Planning, and Long Term Care insurance. She has specialized in Charitable Estate Planning since 1981, working directly with many non-profits throughout California. Diane also teaches classes on Medicare and on Long Term Care issues and solutions for both Santa Barbara City College's Adult Ed program and UCSB.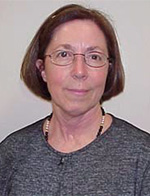 Marilyn Anticouni, Esq., is an Elder Law Attorney. She has been a committee member since 1990. Marilyn specializes in elder law, estate planning, probate, and trust law. She is a lecturer and author, and is a member of the Board of Trustees of the Santa Barbara and Ventura College of Law, and the CEB Governing Committee. She has served as co-chair of Elder Law Section of Santa Barbara County Bar Association. Marilyn is a member and past president of the Santa Barbara Estate Planning Council and serves as State Bar Special Master.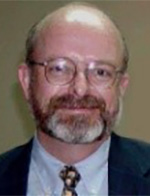 Michael J. Bergquist, JD, CFP is a fee-only financial adviser and former trust department VP/Manager. He has been a committee member since 1990. Mike has a practice which is focused on advising high net worth clients on financial and estate planning matters, including charitable giving. Mike earned his JD at the University of San Francisco and graduated Magna Cum Laude from Willamette University. He is a Certified Financial Planner ® and a member of the California Bar Association, as well as the CFO of some clients' private foundations. He is a member and past president of the Santa Barbara Estate Planning Council.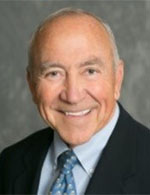 Dennis Forster, CFP has been an advisor at Morgan Stanley since 1979. He has had a long tenure with Morgan Stanley and its predecessors, assuming roles from Branch Manager to Financial Advisor. Dennis is the leader of The Forster Group at Morgan Stanley. He focuses on investments and estate planning strategies for high net worth families, strategic consulting to businesses, the management of endowments, and education funding. As an active member of the community, Dennis has served as a past president of the Jaycees, Santa Barbara Newcomers, Santa Barbara Ski and Sports Club and the Marian Medical Foundation. He has also served on the committees of the Santa Barbara Bowl, YMCA and the Santa Barbara Council on Self-Esteem. Dennis is a member of the Rotary Club of Goleta. https://fa.morganstanley.com/forster/index.htm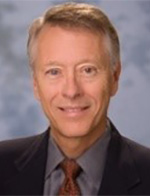 Joseph F. Green, Esq .is a Partner at Mullen & Henzell, LLP. He has been a committee member since 1983. Joe has a practice which is focused on working with and advising clients on estate planning matters. He works closely with a number of charitable organizations in the Santa Barbara area and their planned giving programs. Joe regularly presents public seminars on estate planning and on planned giving, and teaches an estate planning course at Santa Barbara City College. Joe graduated Cum Laude from Brigham Young University, and he attended University of California, Hastings College of the Law. http://www.mullenlaw.com/people/joseph-green/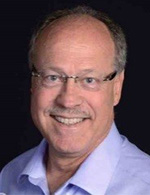 Joseph M. Lanza, CPA, AEP is a CPA at McGowan Guntermann. He has been a committee member since 2010. Joe became a CPA in the 70s and has been working in Santa Barbara since 1984. He provides expertise in tax planning and financial management. He specializes in estate and trust taxation, high net worth individuals, and private companies in the real estate, construction, insurance and high-tech industries. Joe served as President of the Santa Barbara Estate Planning Council, the Channel Counties Chapter of the California Society of Certified Public Accountants (CalCPA), and the Rotary Club of Santa Barbara North. He graduated USC with a Bachelor of Science Degree in Business Administration with an emphasis in Accounting and holds an Accredited Estate Planner designation. https://www.mcgowan.com/our-team/#joseph-lanza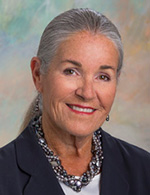 Suzi Schomer is VP of Business Development at Montecito Bank and Trust. She has been a committee member since 2000. Suzi has been working in the finance field since the 1980s. Her work focuses on development and implementation of wealth management strategies for trust, investment, institutional, charitable foundation, nonprofit and private banking clients. Suzi is President of the Wildling Museum of Art and Nature, Secretary for both the Santa Barbara Trust for Historic Preservation and the Channel City Club, and Treasurer of the Santa Barbara Cemetery Association. She is a Board member of the Council on Alcoholism and Drug Abuse, President Emeritus of the Foundation for Santa Barbara City College. She is on the planned giving committee for four local organizations. Suzi earned Bachelor's and Master's degrees at University of Southern California. https://montecito.bank/about/team/bio?memberName=Suzi+Schomer&Team=Wealth+Management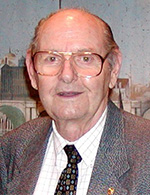 Earl Damitz, is an honorary member of the committee. Earl has been a United Way champion since 1953 when he was involved with United Way in Los Angeles. Earl was a partner of Arthur Andersen & Co. and then became a founding partner of Damitz, Brooks, Nightingale, Turner & Morrisset. He became a Board Member at United Way of Santa Barbara County. While a member of the United Way of Santa Barbara County Board of Directors in the late 1970s, Earl proposed the establishment of a planned giving program. A seasoned participant in almost every phase of United Way's organization, Earl's enthusiasm, interest and dedication were clear. Earl brought yet another critical resource to United Way - Earl was also an expert on the tax economics of charitable giving and long range financial planning, having authored the first Tax Economics of Charitable Gifts publication ever produced by Arthur Andersen. Earl became the founding planned giving/endowment committee chair. Earl was our dream volunteer leader, selflessly committing his time and his talent to the establishment and development of the planned giving program. Our current planned giving program is the direct result of volunteer extraordinaire, Earl Damitz.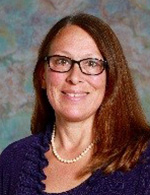 Shanna Wasson Taylor joined United Way of Santa Barbara County, as the Gift Planning Services Officer in 2016, to help create solutions for donors who wish to accomplish their personal financial, estate planning, and philanthropic goals through planned giving arrangements. Prior to United Way, Shanna spent 20 years as CEO for Make-A-Wish Tri-Counties. Shanna started her non-profit career working for 10 years in membership and program for the Girl Scouts on California's Central Coast and in San Diego. Shanna earned her Bachelor's degree in Business Administration from Loyola Marymount University and her Master's degree in Education, Leadership & Organizations from UCSB. https://www.linkedin.com/in/shanna-wasson-taylor-uwsbc/